If your current package includes Lodging only, you can add Lift Tickets, Equipment Rentals or Transfers (if available) using the icons next to your Package Total on the Itinerary page at checkout.
The icons will only show if products are available for the ski resort.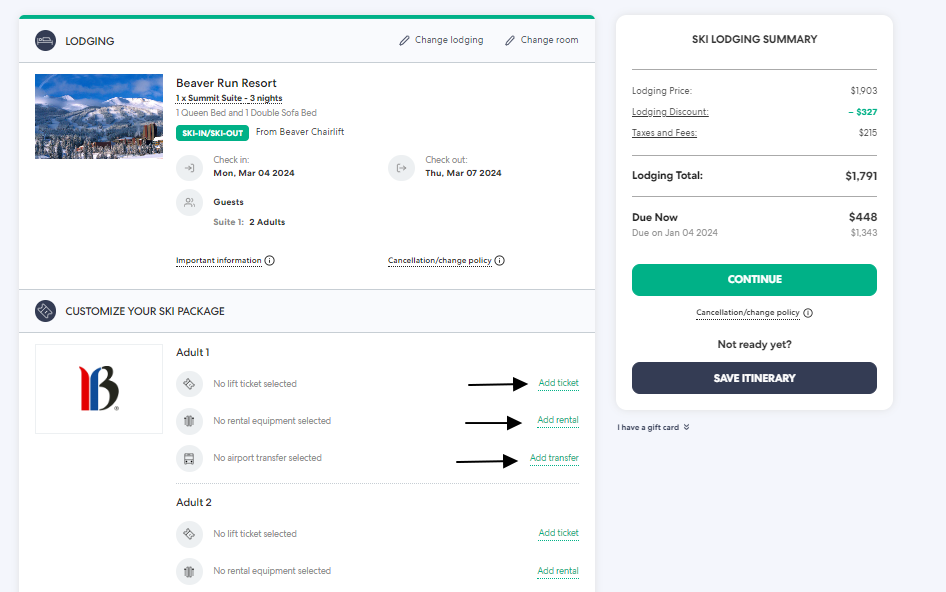 If you already have Non-Lodging products in your Itinerary, using the "Change" buttons, you can customize your start dates, number of ski days and rental type on your Itinerary page at checkout after adding your package to your cart.