Lodging
Before you book:
You can locate the Cancellation Policy for each specific room on the Hotel Page after you have selected a particular Lodging location: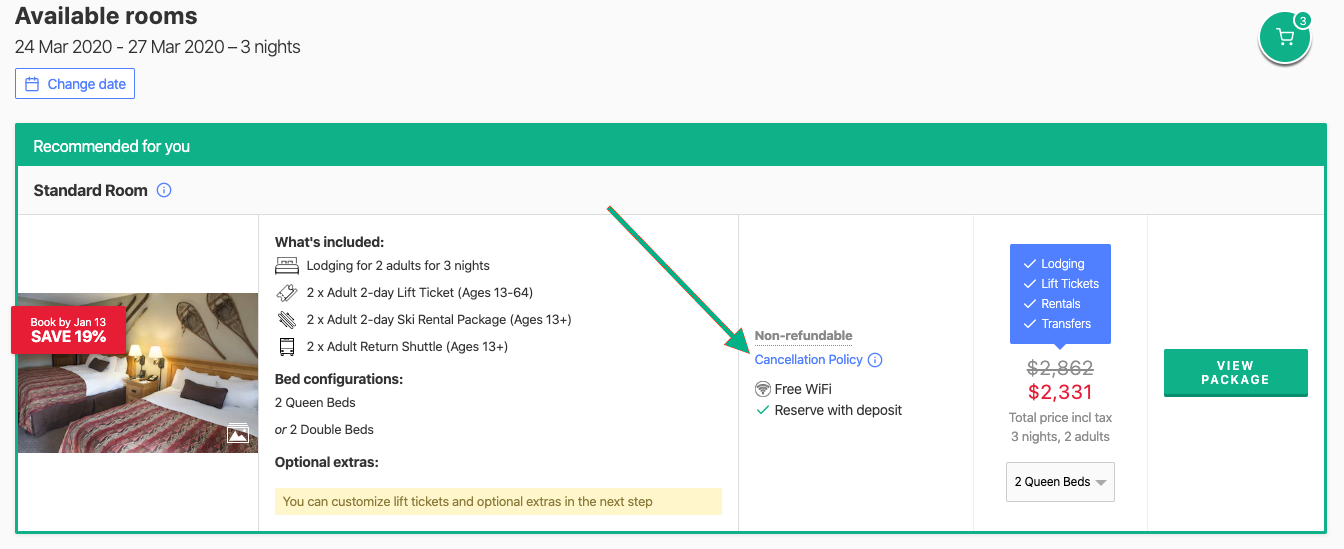 Once you have proceeded to check-out, the Cancellation Policy can again be accessed when reviewing your Itinerary: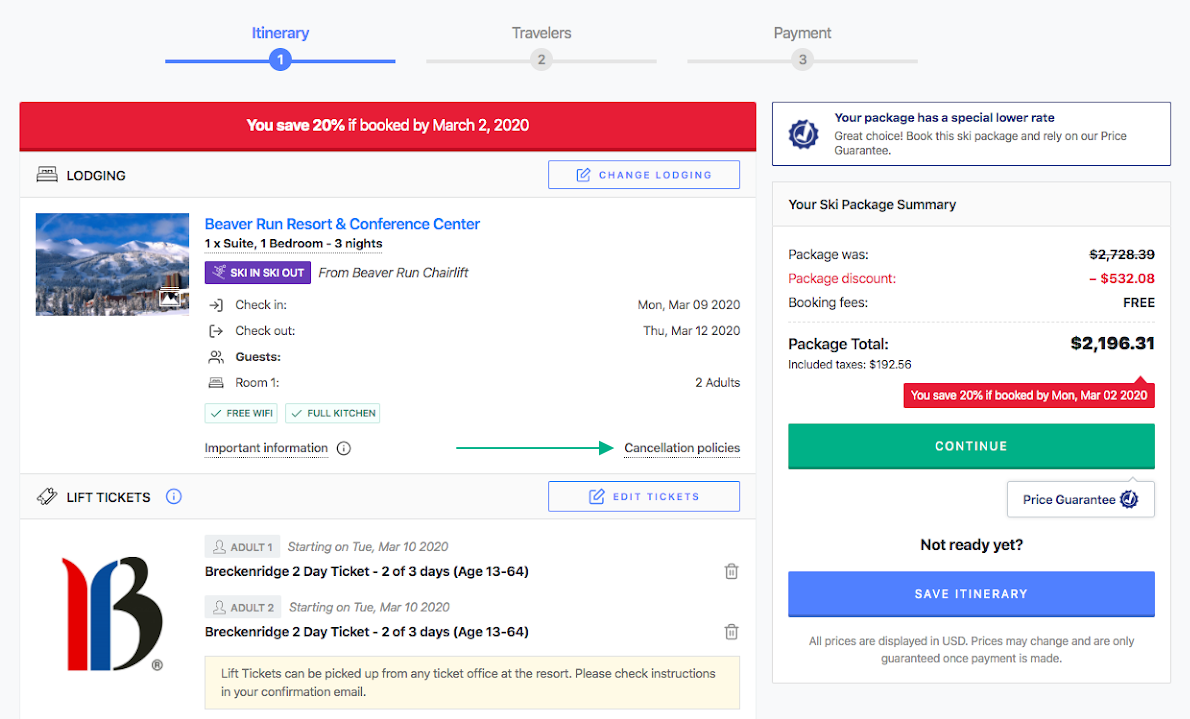 After you book:
The Cancellation Policy can be located in your Booking Confirmation Email:

Using the Find My Itinerary function, you will also be able to view your Cancellation Policy: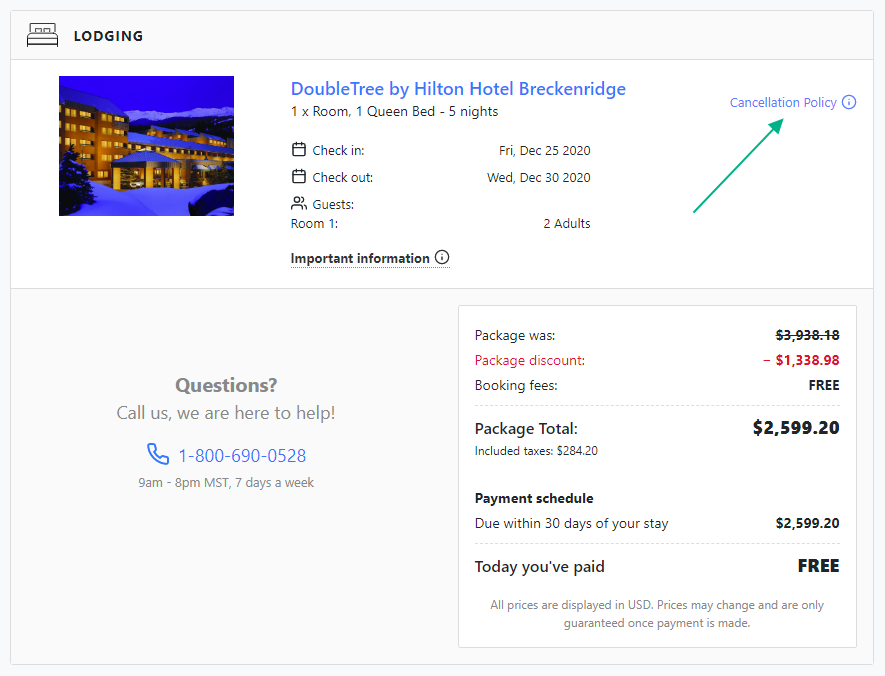 Lift Tickets, Equipment Rental and Transfers
SnowPak's Cancellation Policy for Lift Tickets, Equipment Rental and Transfers is specified below:
All lift tickets, equipment rental, and transfer products are final, and strictly cannot be canceled or refunded, even with a fee. Some Ski Resorts include lift tickets in their Ski Lessons. To avoid double booking your lift tickets with your lessons, please check this or speak to our travel experts. Credit will not be given for any unused purchases and cannot be used toward any future purchases. While we know this is rigid, this restriction is what allows us to package the products at low prices.
This policy can be accessed on the check-out page prior to booking and is also reiterated in the Booking Confirmation Email that is sent to you once your booking has been processed. The reason we are unable to refund you is because when you book your package with us, your Lift Tickets, Equipment Rentals and/or Transfers are instantly confirmed with our partners. As we are unable to obtain a refund from our partners, we will be unable to refund you. 
If you need to cancel within 24 hours of booking, you will be able to receive a refund for your Lift Tickets or  Equipment Rentals with a $25 change fee. After 24 hours, Lift Tickets, Equipment Rentals and Transfers are strictly non-refundable. 
Please note: Although Lift Tickets, Equipment Rental and Transfers cannot be cancelled, they may be amended for an $85 change fee. This fee is imposed to cover the costs charged by third-party vendors and must be received before new documents are issued. If the change request is made within 24 hours of booking, the change will incur a fee of twenty-five dollars ($25) instead of eighty-five dollars ($85). Changes cannot be made within 7 days of the travel date. All changes are subject to availability. Immediately notify us of any desired changes by contacting us.