If you are on the Hotel Page, under each room description, you will find the bed configuration for that particular room type. In some cases, you can select from several different bedding configurations, whereas some rooms have a fixed bedding configuration.
If you have already booked, please refer to your booking confirmation email. Your bed configuration will be listed under your room information.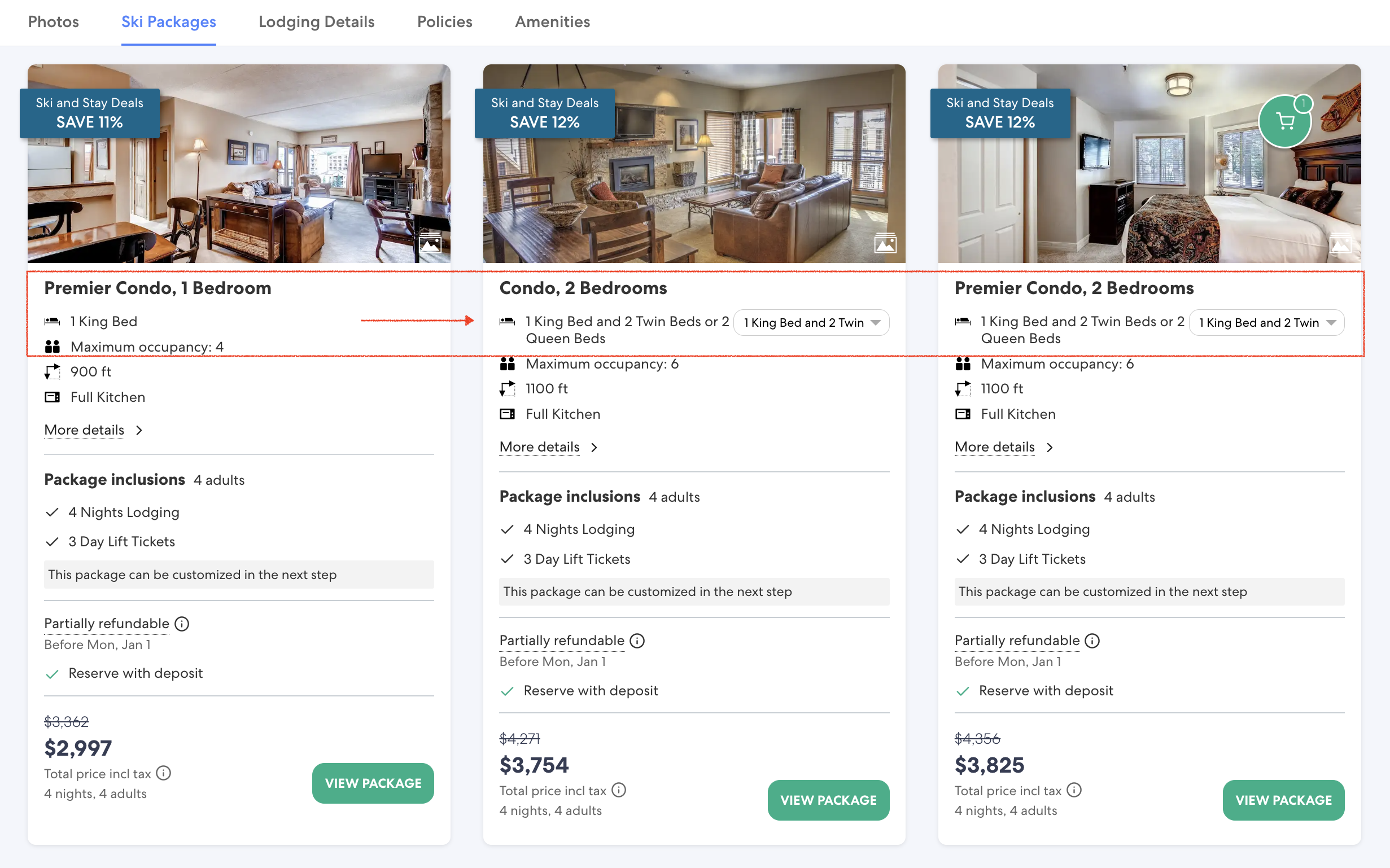 Please Note: Some properties feature condos that are individually owned and furnished. In these cases, bedding configurations may vary and may be listed as a single twin in place of designating a queen or king (such is the case in River Run by Keystone Resort). Requests for a specific bedding configuration can be made but are dependent on availability and can not be guaranteed.