We send confirmation numbers/vouchers for Lift tickets, Rentals and Transfers before your trip.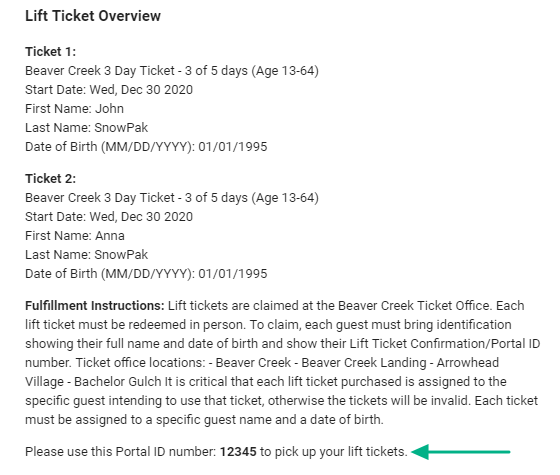 Confirmation numbers can be found in bold text under the heading "Fulfilment Instructions". Vouchers will be attached as separate files to the final confirmation email.
If you do not receive a final confirmation email or if you find that information is missing, please contact us and we will re-send your confirmation email.