Epic coverage is included with all Epic Pass products purchased through Snowpak. Epic coverage includes Personal Coverage for select personal events: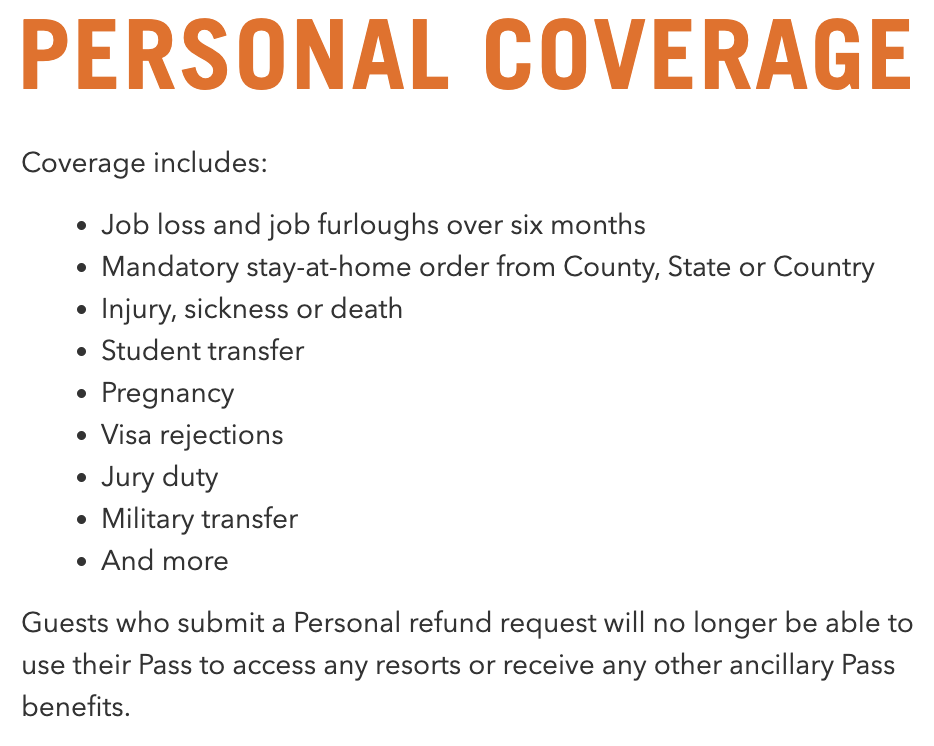 As well as select resort closure events: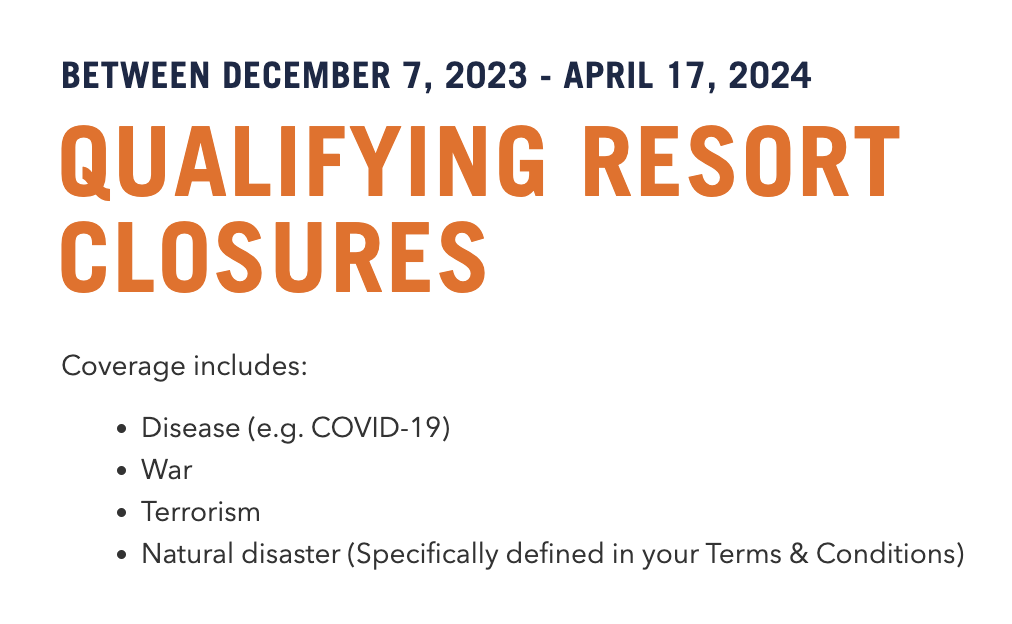 It is recommended that customers who book through Snowpak select Priority Days, listing their travel dates, for their Epic Coverage. Please note that refund requests are processed by Epic and are provided at their sole discretion. For more information on Epic Coverage and to view their full Terms and Conditions, please visit the Epic Pass Website.