Your payment schedule on your Itinerary will detail the past and upcoming payments you have on your booking.
If you find any discrepancies between what you have paid and what is due, please contact us and one of our ski travel experts can further look into it for you.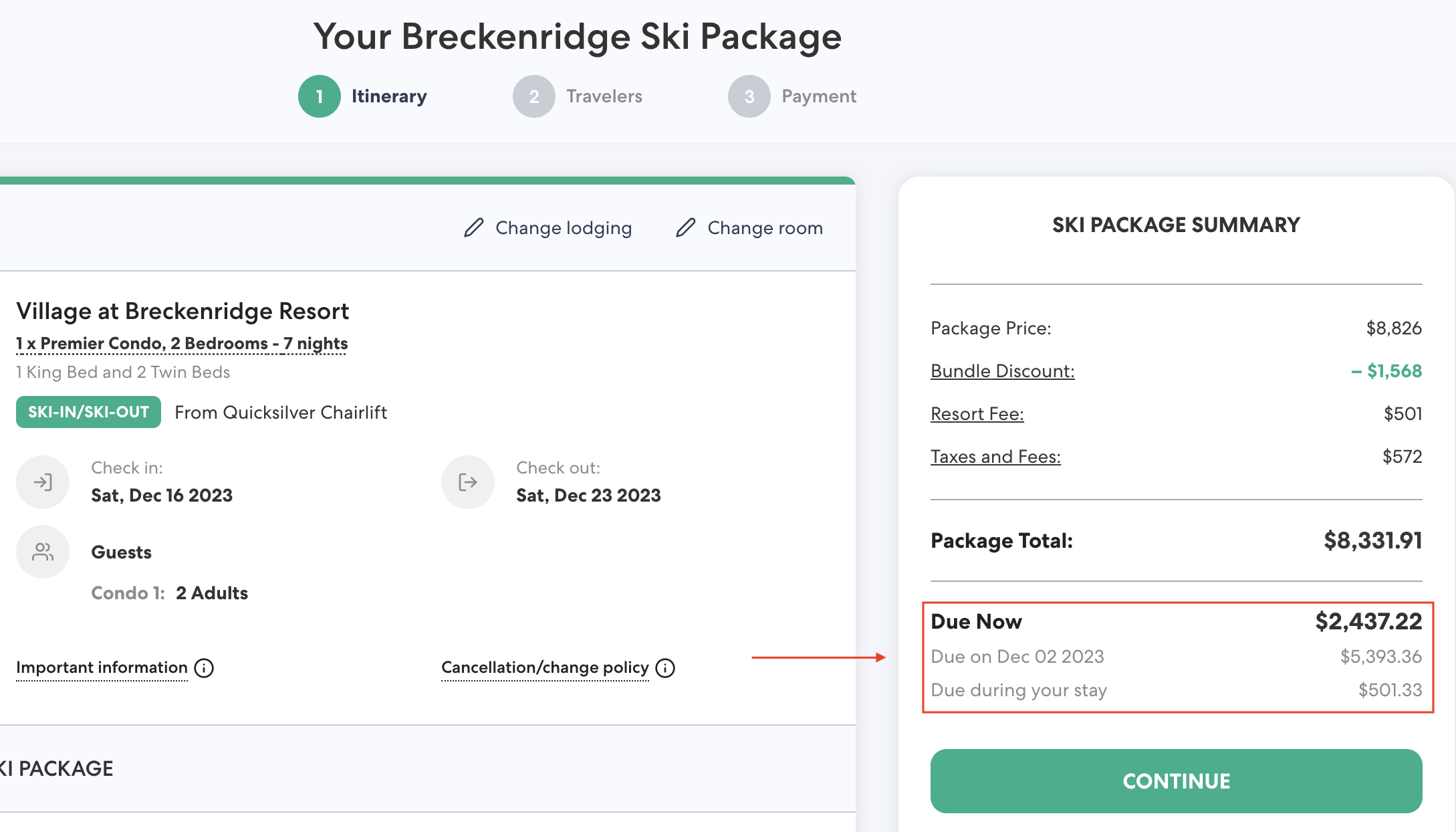 Once you have booked your itinerary, your payment summary, including the payment schedule, will be emailed to you as part of your booking confirmation email.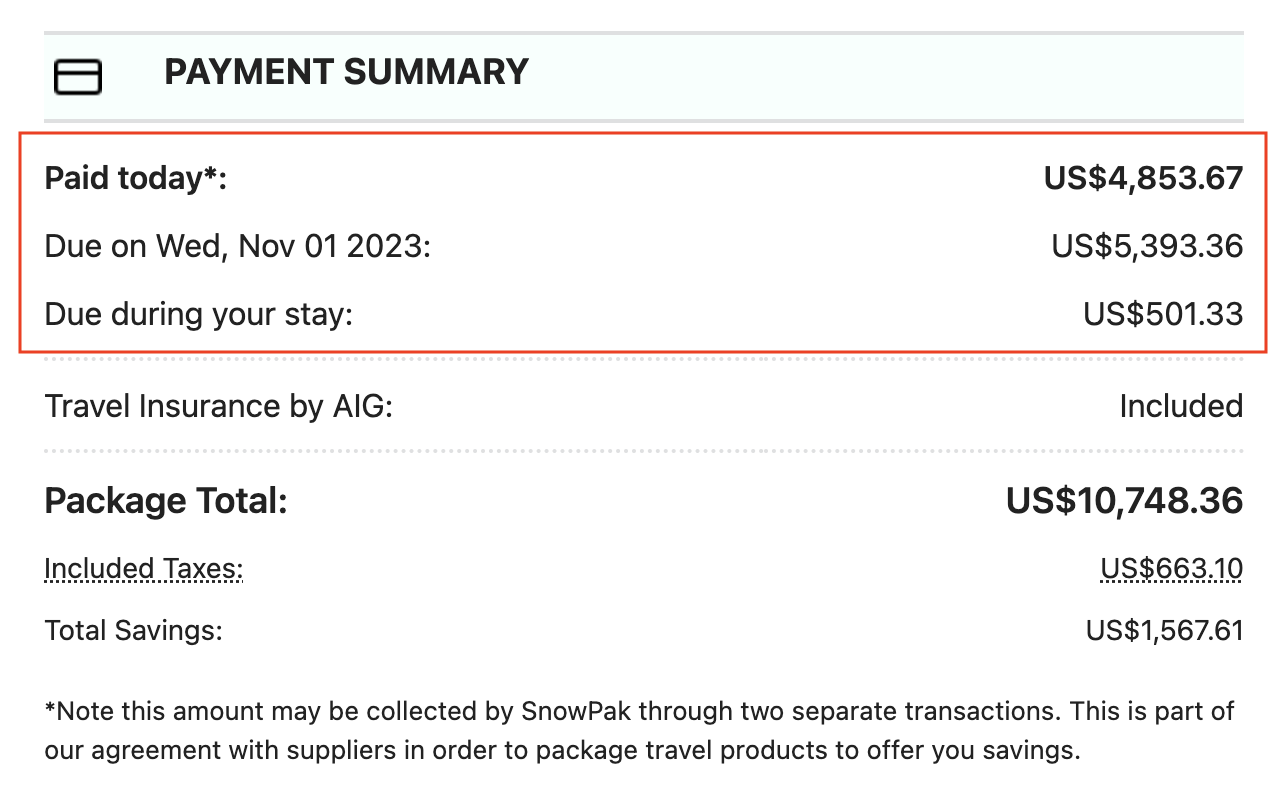 Your payment schedule can also be viewed by logging into your account on the Snowpak website.